Where to laugh yourself happy?
Mon 23 Feb 2015, Cultural Exchanges Festival, DMU Leicester
Sat 14 Feb 2015, The Smile Factory Dave's Leicester Comedy Festival, Leicester
Sun 29 June 2014, An Indian Summer Festival, Leicester
Sat 28 June, 2014, An Indian Summer Festival, Leicester
Wed 30 Apr, 2014 Future Factory Showcase, Nottingham
Nottingham Trent University, Newton-Arkwright Building, Goldsmith Street, Nottingham City Campus
Hi Happy Laughing Souls! :D
Welcome to Laughter therapy sessions (aka Hasayee!), where you can laugh out loud, more often, with ease & confidence.
Laugh yourself happy, calm & confident within minutes of "Ha! Ha! Hee! Heeing!" in a fun-filled laughter therapy session with Ishi.
How it works?
Conferences /
Networking events
Laughter therapy sessions are a fun, unique ice-breaker for your conference attendees. Ensure
your guests start the conference with a positive mental attitude (PMA) with an energising
20 minute session.
Having laughed themselves happy, your relaxed guests can network, contribute and participate with ease.
Keep your guests
energised, your
atmosphere
fresh & your conference engaging with empowering laughter therapy.
"Ishi is a lovely person to work with, she generated a great buzz with the crowd at our conference. She's got a great personality and her materials are original and well thought of."
"Feel fresh and lively!" Shanta age 40+
"Energising! motivating! feel lighter and bubbly!" Nisha age 30+
Team Building / Festivals
"You can discover more about a person in an hour of play than in a year

of

conversation

."

-Plato
Liberating Laughter therapy sessions dissolve barriers quickly in a playful, fun & gentle way. People feel confident, network easily and communicate effectively. t
A laughing team is a happy team! A Happy team delivers
increased productivity, increased creativity & resilience.
See improved communication, co-operation & integration between team members following a simple half-day workshop.
"Ishi left members in a good mood, lifted their spirits and
contributed to their overall well being.Would recommend her to any age group"

Suki Garcha Goodlife Project co-ordinator, Age Concern
"Felt happier & energetic!" Sajada Age 20+
"A team that laughs together, performs loads better!" Ishi
Laughter Therapy = Increased Imagination
"Imagination is more important than knowledge. For knowledge is limited to all we now know and understand, while imagination embraces the entire world, and all there ever will be to know and understand." Albert Einstein
Schools
Laughter therapy sessions are a fun way to laugh stress away, boost self esteem & improve concentration. In just half a day, within groups of up to 20, students can emerge more confident & empowered. Forget about pens and paper. Students will be on their feet straight away playing laughing games! Sessions are tailored to suit you, so call Ishi with your dressing requirements. ;-)
"Great confidence booster!" Jack age 15
"Fun!...worst bit was when it ended!" Ruby age 12 (Rainbows hospice siblings group)
"Fun! Glad I got up for it!" Alex age 14
"Excellent! Good Confidence Builder." Youth Worker Rainbows Hospice
"Excellent! Students lost their inhibitions." Assistant Principal Rawlins College, Quorn, Leicestershire
FREE yourself with "Fake it till u make it!" Laughing Games based on laughter yoga
Energize your mind with creativity enhancing comedy games
Enthuse yourself to action with empowering goals in line with your life purpose
Drive yourself forward. Imagine beyond limitation!
FEED YOUR SOUL HAPPY!
Also on BBC Radio Nottingham, Oak FM, Eava FM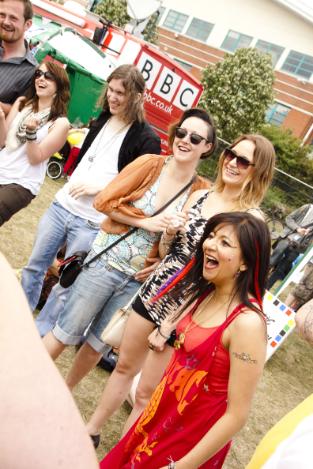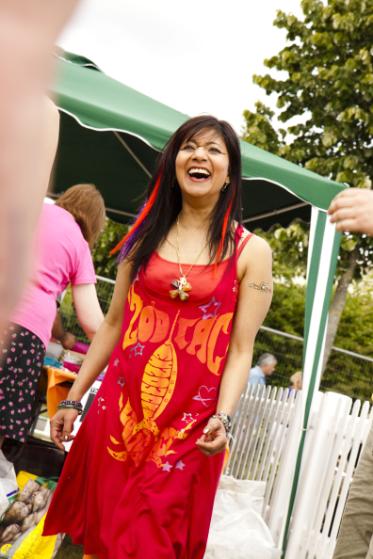 Call now and join the laughter epidemic!
07954404363

Are you having fun in our Picture Gallery?